Columbus, Ohio USA
RETURN TO HOMEPAGE www.shortnorth.com

July 2007 Issue

© Photos by Rick Borgia
In the Short North Neighborhood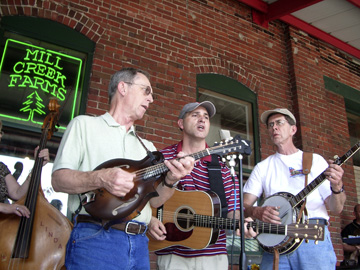 Al Kofron, John Alge, and Jim Thomas of the Slate Ridge Bluegrass Band,
true keepers of an authentic tradition, harmonizing perfectly.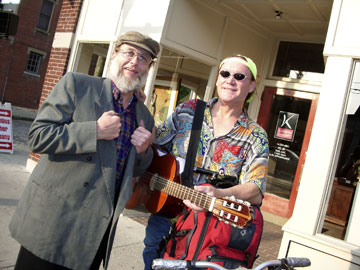 Jok Bok (right), troubadour-on-wheels, tunes up for Steven Streets
(Steven Swafford), the cycling tubist, pictured here standing.
RETURN TO HOMEPAGE www.shortnorth.com
© 2007 Short North Gazette, Columbus, Ohio. All rights reserved.